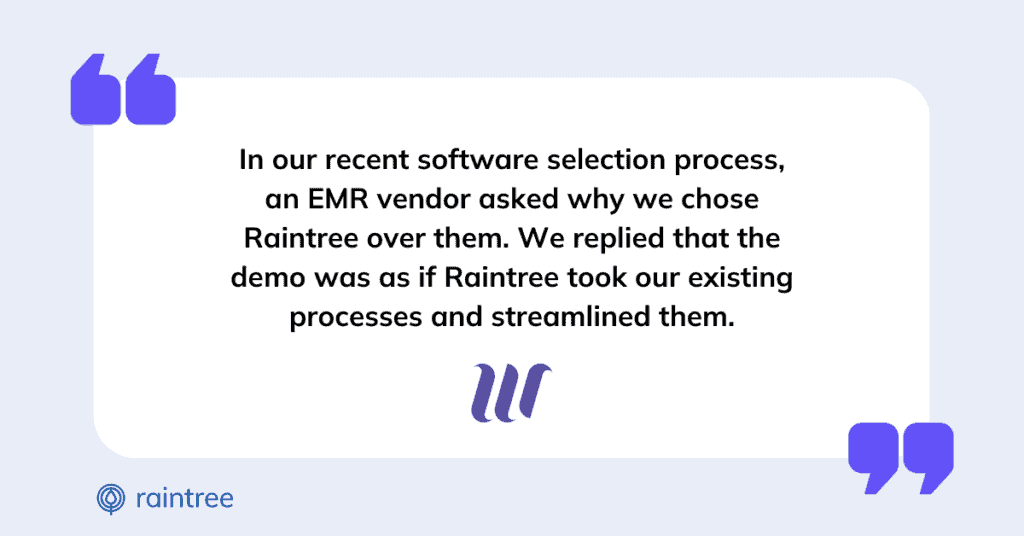 Established in 1897, the expansive Washington Health System (WHS) provides compassionate patient and family-centered care in over 40 facilities throughout southwestern Pennsylvania. Since then, their commitment to delivering the highest quality of care has positioned them as a leader in healthcare safety and valued patient experiences.
Over the years, the Washington Health System Foundation has fostered healthier communities through philanthropic means and has championed several capital campaigns with incredible results:
$2.4 million raised for a Cancer Treatment Center

$3.1 million was raised to support the construction of a new wing at The Washington Hospital

$3.2 million was raised for an establishment of a residential hospice facility
Why Does Washington Health System Love Raintree?
Since 2020, Washington Health System has been making the most of Raintree's all-in-one platform to manage their children's outpatient clinics by utilizing our standard products such as faxing to expedite communications and streamline patient management.   
"The biggest takeaway is that a strong team environment at Raintree exists where everyone works together to enhance the product for users. We feel confident that Raintree will continuously improve its functionality based upon end-user feedback with gratitude and view user ideas as opportunities rather than problems."

Steve Davotech from Washington Health System
In addition to our EMR and practice management, WHS employs our patient engagement platform, Connect, which allows them to take full advantage of seamless self-scheduling as well as automated survey campaigns and appointment reminders. Connect also includes the ability to track billing trends through E-Statements and offers configurable communication narratives that empower providers to create a meaningful dialogue with their patients. These automated engagement tools are integral to improving patient experiences and prove a necessity when providing for children and their families.
"It is clear that Raintree fosters a culture of continuous improvement and service excellence. This is evident through every interaction that we have with any and all of the Raintree staff members. The response time to service inquiries is very quick and the frequent user meetings foster communication between users and developers to continually enhance the efficiencies within the product to meet the customers ever changing needs. We are very fortunate to have found Raintree and have been very satisfied with making it our EMR of choice for our staff and patients."

Washington Health System
Interested in how Raintree can serve your business needs? Visit our website for more information on how our technology-enabled solutions can benefit you or schedule a demo with one of our experts!