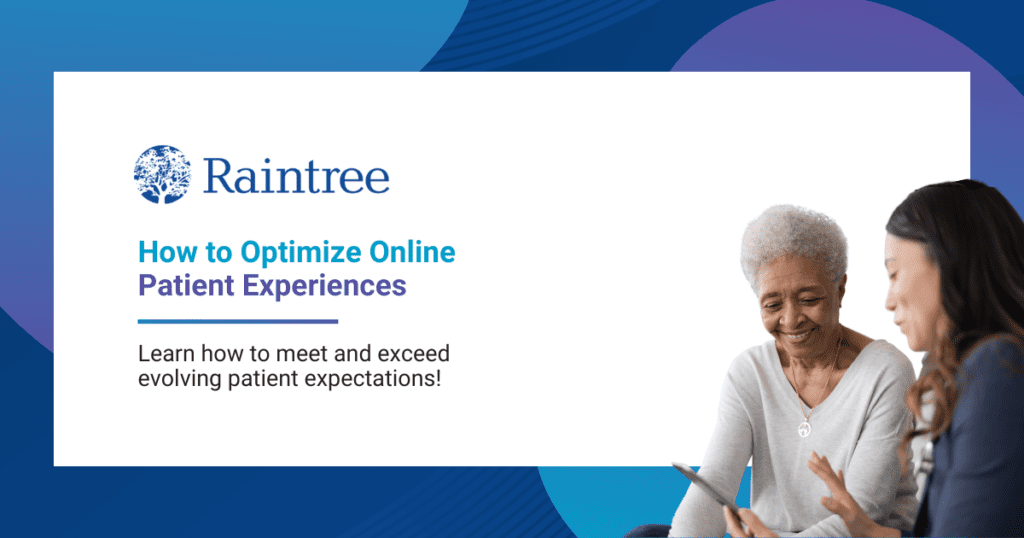 Exceeding Evolving Patient Preferences
The ancient Greek philosopher, Plato, famously said: "Necessity is the mother of invention" – and with COVID finally coming to an end, it's safe to say that the pandemic definitely did create the mother of all necessities. Because today, patient engagement is all-encompassing. From self-scheduling to automated messaging and digital intake to virtual payment methods, new technologies have continued to shape how providers engage with patients as well as influence how patients behave themselves.
However, even with so much progress, there's always room for improvement. So how can your therapy practice optimize patient experiences, whether it's online or in-person?
Convenient Communication and User-Friendly Interfaces
The best way to find out what patients want is to ask them directly! A recent poll by Updox and The Harris Poll found that 55% of U.S. consumers considered convenient communications, such as secure text and patient messaging, the most important element of a good patient experience.
It also reported that 51% of patients view user-friendly platforms as a strong priority, which means the UI and UX of your software (mobile or not) should empower patients to complete tasks, such as self-check-in or online bill pay. Plus, navigation needs to be simple, secure, and all in one convenient platform. You can also check out these SEO tips if your therapy and rehab practice is looking to optimize your website.
Patient Portal Accessibility and Functionality
A Black Book Market Research survey found that 90% of surveyed patients did not feel obligated to remain with providers who don't offer satisfactory digital health tools. In fact, according to a survey by NTT DATA Services, patient satisfaction with patient portals depend on its ability to perform certain tasks.
81% want search capability for finding a provider

80% want access to a family member's health records (when allowed per HIPAA)

79% want to change or make appointments through the portal

76% want access to their test results

75% want a virtual bill pay function

74% want the capability to fill prescriptions

…and a staggering 93% of respondents want digital options for managing their own care!
Telehealth After COVID-19
As we move into the post-COVID era, patients may be faced with returning to traditional healthcare as it used to be: in-office appointments that require planning around work and home life as well as factoring in the cost and time for travel. In the Harris Poll, 41% of patients surveyed expected providers to continue offering telehealth services beyond COVID. Additionally, patients who are unable to leave their homes easily, such as the elderly or those with chronic pain or mobility issues, look to and actually depend on telehealth to improve the quality of their healthcare.
As a result, the Global Medical Trends Survey for 2022 found that 37% of insurers added telemedicine services to their organizations in 2021. With this change considered, we can't help but suspect that the healthcare industry has been forever changed to include more convenient telemedicine options, regardless of the current concluding state of the pandemic.
Options to Give and Review Feedback
Most potential patients want to know who you are and what your practice can do for them before they schedule an appointment. That's why a robust patient feedback system and a venue for public reviews are two of the best ways to attract new patients looking for a doctor that they can call their own.
84% of patients report using online reviews to evaluate physicians

80% of consumers express trust in online reviews equal to personal recommendations

77% of patients report using online reviews as the first step in finding a new doctor
Don't neglect social media, either. It is a powerful communication tool that can go a long way in helping your therapy practice improve online patient experiences. Whether it be Facebook, Instagram, or Twitter—let your patients see who you really are and what you're all about. All of these platforms give patients a voice while also giving you a chance to promote your practice, so it's a win for everyone.
For more information on how to manage patient expectations through online reviews, check out our previous blog post.
Click to Pay Bills
There's no other way to put it: electronic statements are a lifesaver! Not only do E-Statements make it easy for your patients to pay online, but it helps your therapy practice streamline patient revenue and increase collection rates. In particular, 44% of patients reported that they paid their medical bills faster when they received digital or phone notifications, with 49% stating they'd pay by text if they could and most favoring the elimination of paper bills.
It's also important to mention that millennials have a high demand for digital tools – and future generations are likely to follow suit. From mobile apps to digital wallets, 80% of millennial patients want online payment platforms while 85% would happily download and use a mobile app for paying their medical bills. Additionally, 83% of patients stated that they prefer digital payment options that allow them to save their debit or credit card on file so that they can easily streamline and expedite automatic payments.
The All-In-One EMR That Can Actually Do It All
Aside from efficient practice management or optimized RCM and billing processes, your EMR should also primarily focus on the evolving wants and needs of modern patients. This means personalized patient experiences with convenience, ease of use, and security in mind.
If you want to learn more about Raintree's patient engagement tools, check out our Connect platform and start leveraging automated messaging, self-service patient portals, and check-in kiosks as well as interactive reporting that improves clinical retention and drives positive patient outcomes altogether – even post-discharge!