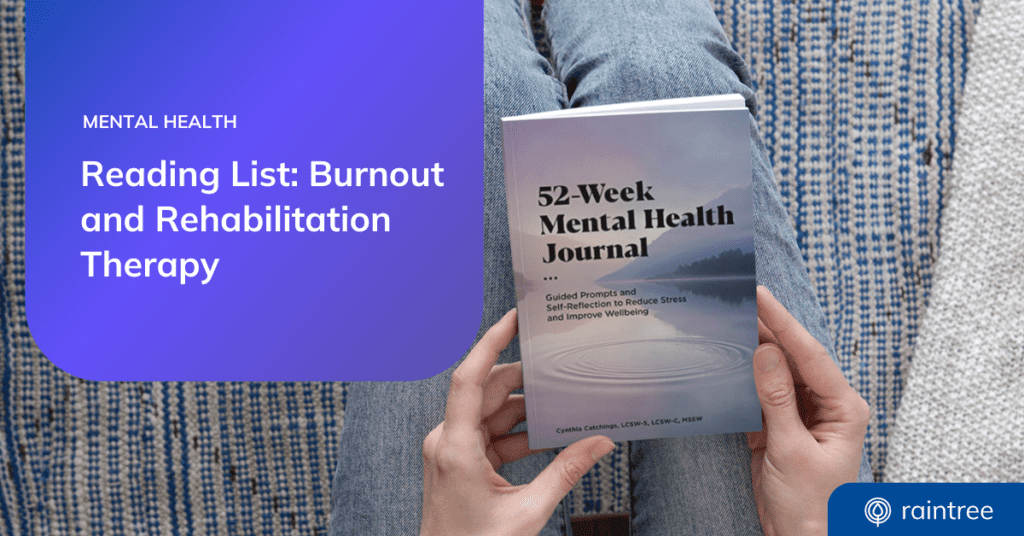 When was the last time you asked for help? As a therapist, practice admin, or leader in the rehabilitation therapy field, it's hard to balance patient needs and clinical processes with your own mental and emotional well-being. It's no wonder that, more and more, rehabilitation and physical therapists are burning out.
If you're not sure how to save yourself or your staff from the metaphorical flames, don't worry. Help is here! The books listed below can provide a pathway for you to break cycles of stress, build a resilient team, and approach your work with renewed meaning.
For Practice Leadership
Owners, CEOs, and other leaders in rehabilitation therapy: This one's for you! You play a crucial role in shaping the workplace culture and supporting your team's well-being. The cost of burnout is high, so it's especially important for decision-makers to have a thorough understanding of this issue. Learn how to lead and support a stressed-out workforce with the following books:
WHY? This book provides a roadmap to create an ideal workplace and prevent burnout by fostering a positive culture and reliable, patient-centered, and thoughtful systems.
WHY? Find practical, actionable techniques for developing resilience at both the individual and organizational levels.
WHY? This book uses wide-ranging examples to show how solving the burnout puzzle requires a systemic approach.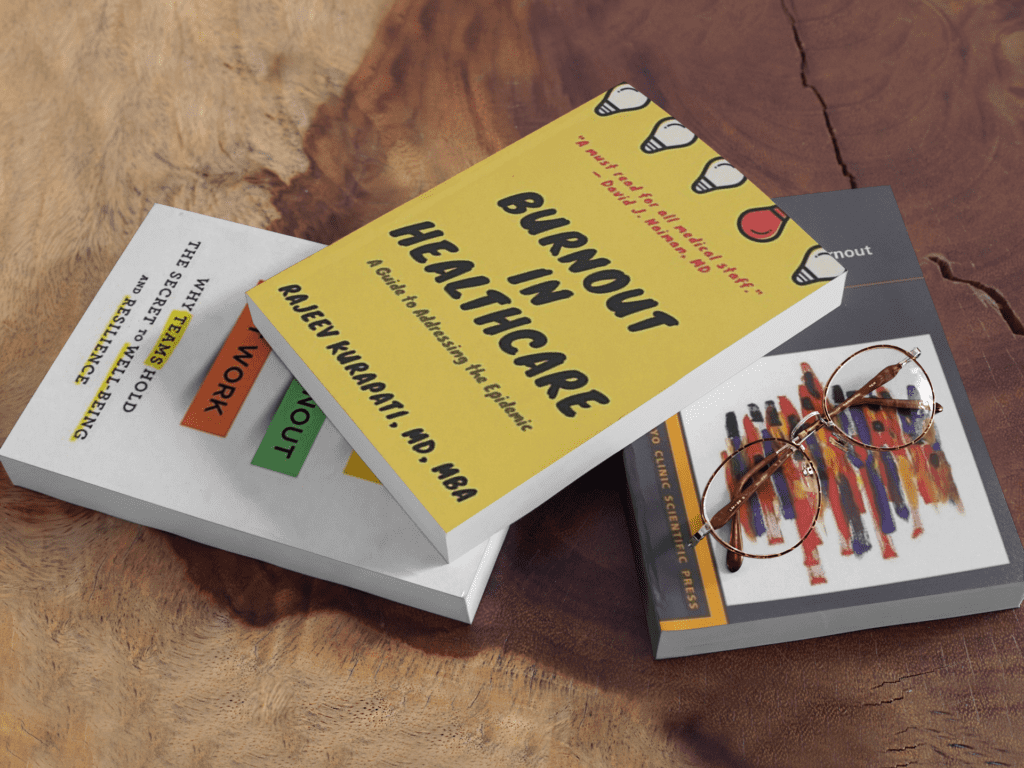 For Burnt-Out Therapists
For therapists who are accustomed to providing–rather than receiving–support and guidance, it can be difficult to know where to turn for help. We've got you. This list of books offers strategies for coping with burnout and regaining a sense of balance and fulfillment in your career:
WHY? This book empowers healthcare professionals to guide the culture and systems of their organization, by battling burnout from within.
WHY? With a focus on how burnout lives in the body, this book provides evidence, anecdotes, and worksheets designed for burnt-out women.
WHY? Coming from backgrounds in coaching Olympic athletes and writing for health and human science, the authors present advice to help individuals perform at their best.

"The key to strengthening your biceps – and, as we'll learn, any muscle, be it physical, cognitive, or emotional – is balancing the right amount of stress with the right amount of rest. Stress + rest = growth. This equation holds true regardless of what it is that you're trying to grow."

– Stulberg and Magness, Peak Performance
For Self-Reflection and Insight
Providing life-changing care can be an incredibly rewarding experience, but it can also be emotionally draining. It's so important to pause and reflect on your personal health and reconnect with your "why." With that in mind, we've compiled a list of books that will inspire self-reflection and deepen your understanding of the profound impact of the healthcare field:
"We are expected to somehow absorb our feelings and our responses to life, to banish them far from the surface of who we seem to be, because their disappearance makes it so much easier for everyone else. In medicine, it's seen as almost mandatory."

– Joanna Cannon, Breaking and Mending
For Eclectic Readers
This one is a little different! For physical, occupational, and speech therapy professionals, there's much to gain from exploring diverse fields like psychology, philosophy, or literature. The following books are sure to satisfy the curious reader. By broadening our perspectives and exploring new ideas, we can become more creative, innovative, and effective in our professions.
WHY? A Zen philosophy classic, this book about a summer road trip cuts to the core of what it means to live a good life. Anyone facing burnout will appreciate the call to slow down and focus on the bigger picture.
WHY? Another r/PhysicalTherapy suggestion, this book would've come in handy during PT school. All about memory and memorization, these off-beat stories and useful tips will leave you excited for your next CE session.
WHY? Taking lessons from literature, mythology, and the natural world, this New York Times bestseller guides readers to find rich meaning in periods of hardship.
Beyond the Bookshelf: Burnout and Rehabilitation Therapy
As you explore these resources, we encourage you to consider the following questions:
Next time you're feeling stressed, here's our advice: Take a well-deserved break, pick up a book, and discover new ways to care for yourself, your patients, and your practice.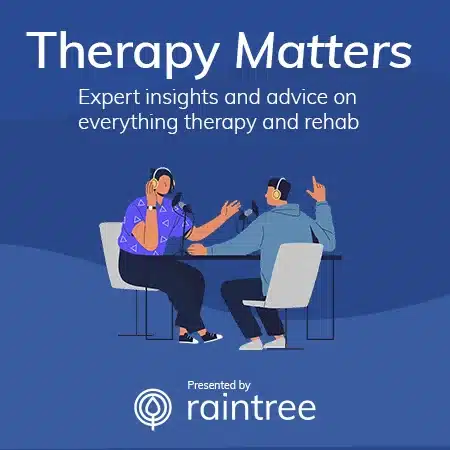 Do your eyes need a break? Listening to podcasts is another great way to learn about news and opportunities in the physical therapy and rehab field. Our favorite is, of course, Therapy Matters!