Our Mission for Therapy and Rehab Providers
To grow with you by providing the most powerful, stable, and flexible platform for Therapy and Rehab providers. Our mission is to enable more excellent and efficient care while also improving client revenue, maintaining compliance, and improving team members' daily lives.
A Culture of Passion and Purpose
While software is our passion, people are our purpose and we pride ourselves in innovating technology that humanizes healthcare. Although we have evolved over the years, we wouldn't be where we are now without our commitment to making "healthcare efficient, accessible, and affordable for everyone." Our success not only comes from our inspiration to foster real relationships but is also driven by the loyalty of our outstanding customers who we consider to be a part of the Raintree family.
Help Us Humanize Healthcare
It is our charge to humanize healthcare. That's why we strive to conduct business for the common good by leveraging technology to deliver high-quality healthcare that highlights the WHO while working on the WHAT.
Nick is the Chief Executive Officer of Raintree Systems and a twenty-five-year veteran of the technology industry.
Most of his career has been spent in the high-growth software as a service industry, helping companies accelerate and scale their operations. Prior to Raintree, Nick was the CEO of MomentFeed, a marketing software company serving large enterprises in the retail and restaurant industries, where he grew the business before overseeing its sale and integration with a large competitor. Before that, Nick was CEO & President of Velocify, a pioneering sales-focused CRM and telephony platform. Nick led the business for ten years, and its revenues grew by nearly 20 times. Nick sold this business to the public software company Ellie Mae in 2017.
In addition to leading software companies, Nick has also held various business strategy consulting roles at Bain & Company and Accenture. He was a Fulbright Scholar at Harvard Business School, holding an MBA with Distinction. Nick is an avid triathlete and skier, as well as an Executive Committee member of his Young Presidents Organization Chapter.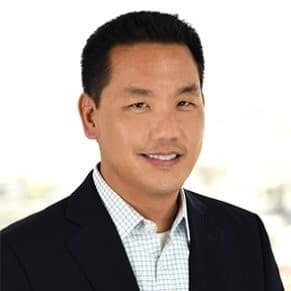 Hong joined Raintree Systems' executive management team in September 2022. As Chief Financial Officer, he oversees the company's financial planning and management aspects and key corporate strategic functions.
Before Raintree Systems, Hong held several CFO positions at both large enterprise and growth-stage technology companies. Most recently, he was CFO & COO for Act!, a leading global CRM and marketing automation platform, where he helped restructure the business to profitability and consistent revenue growth.
Prior to Act!, Hong was the CFO of WebPT, a rehab therapy software platform, where the company tripled in revenue during his tenure and consummated a successful exit to Warburg Pincus. Before WebPT, Hong was CFO of Velocify, a high-growth sales automation SaaS leader for fast-paced sales environments that quadrupled revenue and employees during his tenure. At AT&T Interactive, an industry leader in local search products and services, the company generated nearly $1 billion in revenue, earning the company a position on the comScore Top 50 list of elite digital media properties. He spent ten years with AT&T in various management, network operations, and financial management positions. Prior to that, he held product line management and sales roles at Spirent Communications, Harris Corporation, and Eaton Corporation.
Darian holds an MBA from the University of Southern California, and a bachelor's in economics from the University of California, Irvine.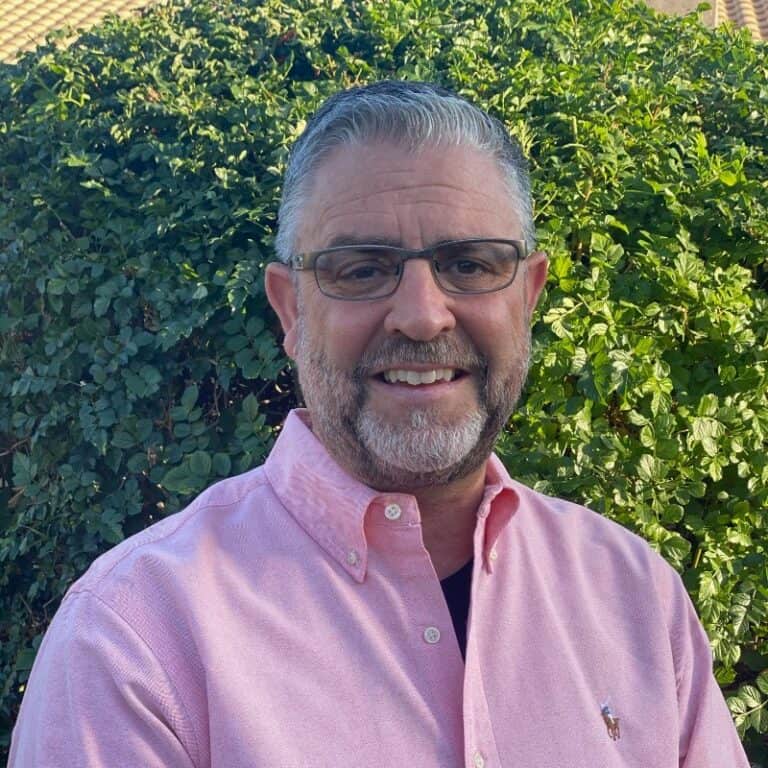 Rob Rust joined Raintree Systems' executive management team in September 2022. As Chief Technology Officer, Rob oversees all technology, quality, and security teams.
Rob is a proactive change agent passionate about technology transformations, building teams, scaling operations, and driving value-based results. A senior technology/business leader with over 20 years of experience with public, private equity, emerging, and start-up companies, Rob has helped companies achieve their business goals by assisting them to deliver business value and growth through M&A, operational maturity, and continuous improvement. He has successfully integrated companies, technology, and culture with ten acquisitions over the last 15 years.
Before joining Raintree, Rob was CTO at Wondr Health, a digital behavioral change company, helping transform the teams and processes from a single product focus to a multi-product strategy. Rob also spent seven years at WebPT, a provider of practice management solutions to the rehab therapy market, where he helped support the company's growth by modernizing its processes, technologies, and teams, resulting in a successful exit to Warburg Pincus.
Rob received his degree in MIS from the University of Arizona and is still a die-hard wildcat today.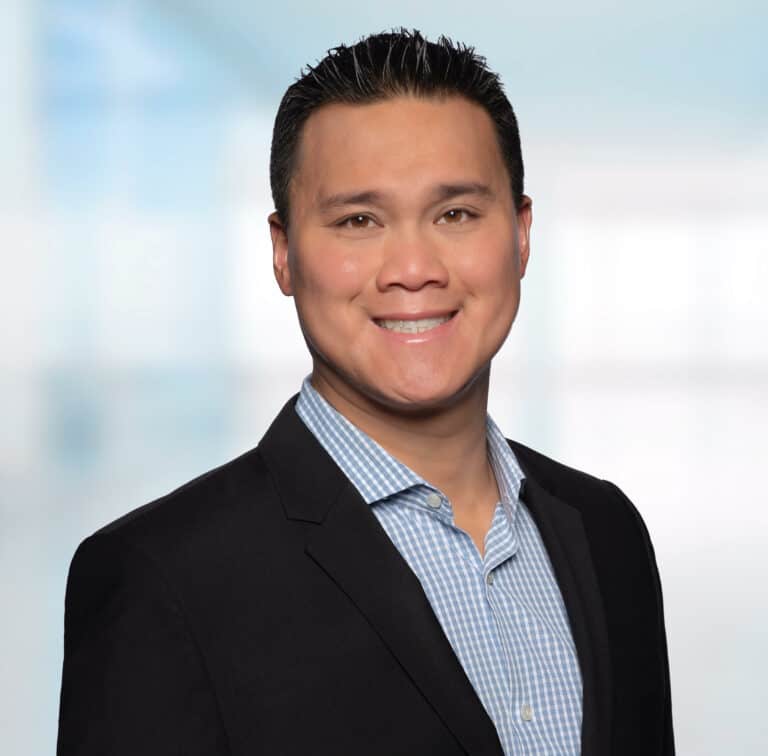 Vu Nguyen is the Chief Product Officer at Raintree Systems. In this role, he leads their product lines' vision, strategy, roadmap, and commercialization.
Vu has been a Product Executive for about ten years, with over 16 years of experience in Healthcare IT and over 20 years in SaaS software. Most recently, he was the Senior Vice President at BARBRI Global, where he created a high-functioning product organization that drove the commercialization of the products while instilling best practices.
Prior to BARBRI Global, Vu was a Product Executive at Cerner, one of the largest Healthcare IT companies in the world. He was responsible for the business and product strategy of one of their most profitable portfolios. He drove multiple business cases to realization with a pipeline of over $200M and managed the product organization to deliver high-value products. Before that, he held product management and engineering roles at Siemens, Vertex Inc., and Faro Technologies.
Vu holds a Bachelors and Masters in Computer Engineering from Villanova University. He is an avid Philadelphia sports fan.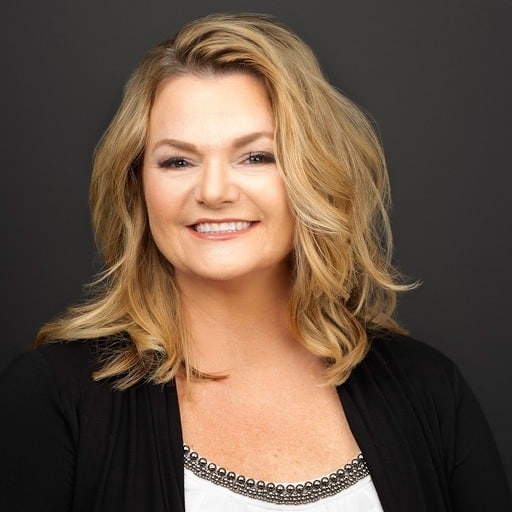 Marlene Shaw serves as the Chief of Staff at Raintree Systems. She is responsible for ensuring team productivity by streamlining strategic initiatives, overseeing program management, and communicating objectives between departments. Before being appointed Chief of Staff, Marlene was President of Finance and HR at Raintree. She managed the company's day-to-day finances & Accounting, maintaining a near-zero debt and a high-profit balance sheet. She also oversaw all of HR for the US, Estonia, and India operations. Marlene also has nearly 39 years of business operations experience with Raintree Systems. She also participates on the Board of Directors and provides essential insights for maintaining company stability and growth.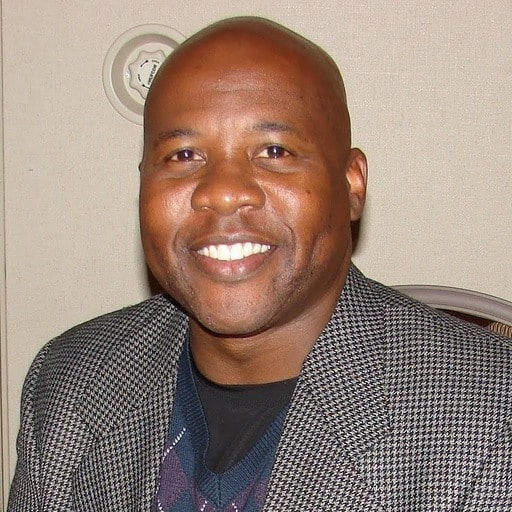 Terrence Sims assumed the role of Chief Strategy Officer in December 2021 and he is primarily responsible for working with the CEO and Board of Directors to drive revenue growth by developing organizational strategies that align with the changing needs and demands of the therapy and rehabilitation market.  Terrence oversees the development of all partnership, strategic alliance, payments consolidation, and merger/acquisition efforts.  Terrence also leads all DEI, payments consolidation, and corporate compliance initiatives.  Terrence joined Raintree in 2007 as Chief Operating Officer and led the largest growth expansion of the business through 2019.  He has also served as President of Strategic Growth & Marketing and Interim CEO.  Prior to joining Raintree, Terrence held several leadership roles with HealthSouth Corporation (now Encompass Health). He has over 30 years of industry expertise spanning strategic planning, operations, clinical, finance, revenue cycle, product management, product development, supply chain, regulatory compliance, and acquisitions in all treatment and care delivery settings where PT, OT, Speech, FCEs, IMEs, Work Hardening/Conditioning, ABA, and Audiology are performed.  Terrence earned a bachelor's degree in Liberal Studies in Computer Science from Excelsior University and is completing a Master of Divinity from Central Seminary.
Scott Rongo is Chief Revenue Officer at Raintree Systems where he is focused on building sales infrastructure to help in supporting the anticipated growth of the organization over the coming years. He has been consulting with Physicians and Health Systems on innovative technology and service solutions for over 20 years.
Prior to joining Raintree, he spent just under five years with eMDs where he helped drive growth of the business from annual revenues of $30M to just under $100M through organic and inorganic initiatives. In December of 2020, he was a key part of the leadership team that helped divest the business to CompuGroup Medical, where he served as the Chief Growth Officer for the United States operation. Scott has also held key leadership positions at Active Network and McKesson.
He received his Bachelors in Business Administration specializing in Marketing and Management from the Kelley School of Business at Indiana University. In May 2016, he completed his Executive MBA from the prestigious Mendoza College of Business at The University of Notre Dame.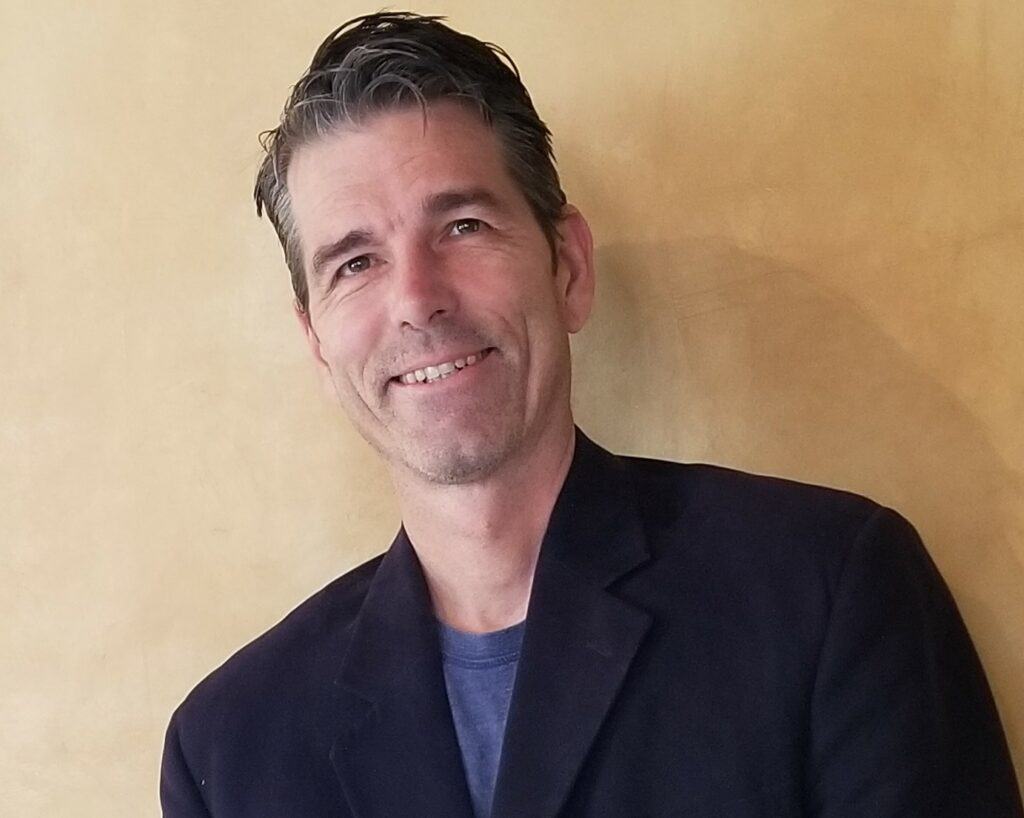 Chris Borse has been with Raintree for 11 years and has over 25 years of IT, RCM, and Operations experience in the healthcare space, with more than half of that time, focused on Therapy and Rehab. Having worked for ten years with an enterprise provider of PT, OT, and Speech services throughout the Midwest, Chris deeply appreciates the opportunities and challenges fast-growing, PE-backed providers encounter. His dedication to creating value is exhibited in his consistent pursuit of efficiency for all aspects of a Therapy operation, to continuously improve the lives of patients and those who serve them.
His Client Services team brings 100s of years of experience working in the therapy and rehab space, which they leverage daily to provide the most powerful software and service solutions available.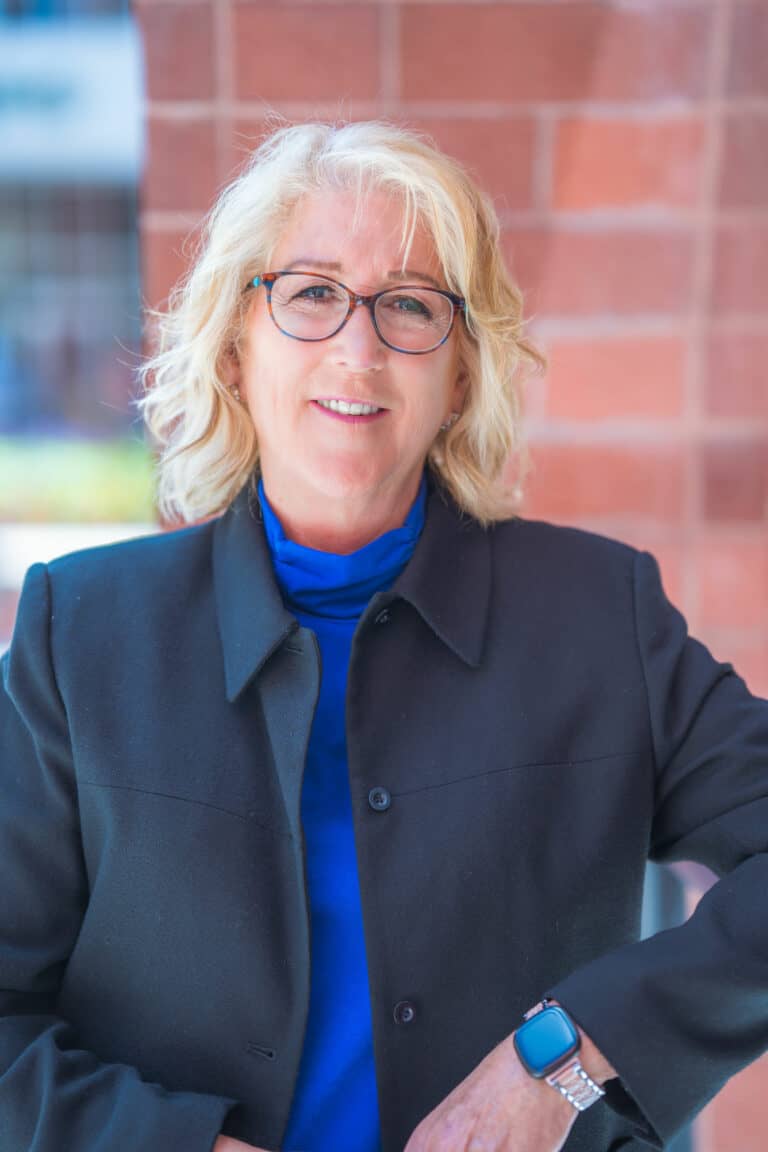 Tricia Morgan-Putt is President of Raintree RCM. Her responsibilities are to work with prospective clients to improve business processes by consulting with or adding clients to the RCM product of Raintree. Before joining the Raintree. Tricia founded Integrity Reimbursement Inc. During the ten-plus years of serving Rehab customers, she increased clients' cash flow and kept operating costs. At the time of sale, Integrity had zero debt and positive cash flow. Before founding Integrity, Tricia was the owner and founder of BMS Medical Management Inc. At that time, BMS was the country's largest billing company for Rehab providers.
Tricia has 34 years of specialization in the market for Rehab professionals. She was an instructor at Mt Saint Mary's College for the DPT program on business. She has served on the Reimbursement Committee for the Private Practice Group of the APTA as well as spoken at numerous conferences for PPS.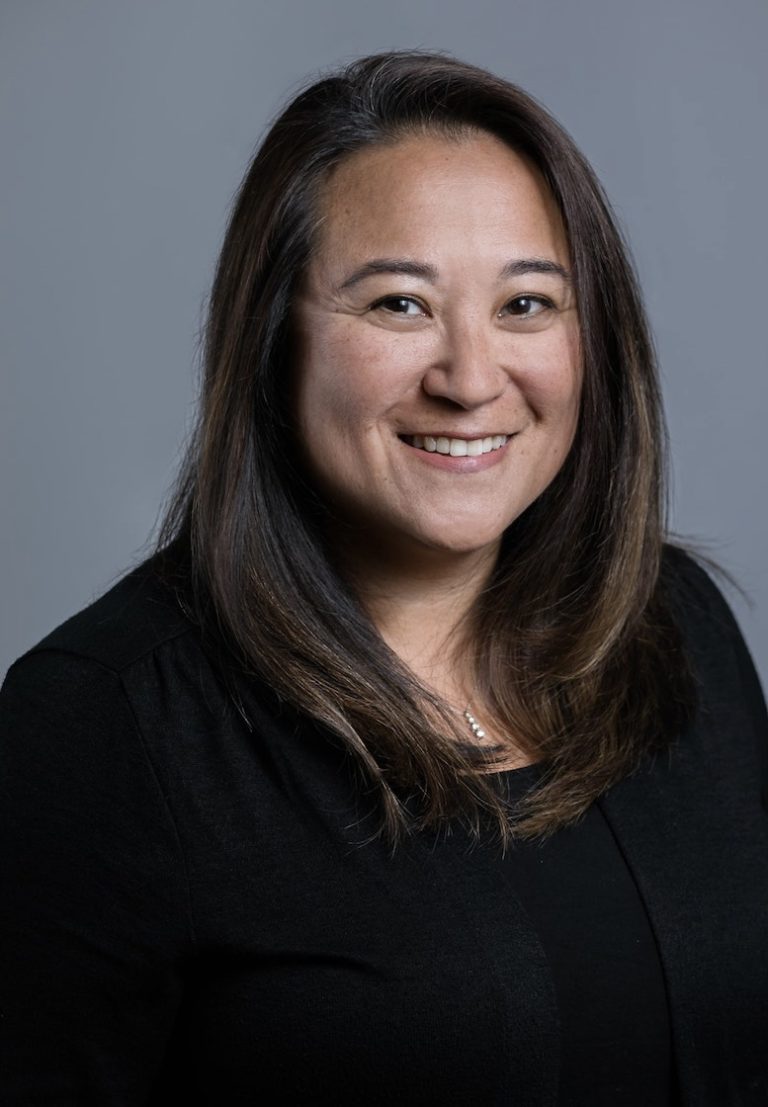 Tracey Willey serves as Senior Vice President of Human Resources at Raintree Systems. She is responsible for all aspects of human resources, including strategy, culture, technology, compensation, benefits, employee relations, talent acquisition, performance management, and employee development. Before joining Raintree, Tracey was Vice President of Human Resources for Panalgo, a leading healthcare data analytics SaaS organization. Having joined when they were in the early stages of their platform, she built all aspects of the human resources function from the ground up and met the company's evolving human resources needs through its rapid growth and eventual sale. Tracey's earlier career was in human resources and business operations leadership roles for global management consulting firms. Her diverse experience in finance and business operations gives her a unique perspective on human capital in the organization. Tracey holds a bachelor's degree in English from Gordon College.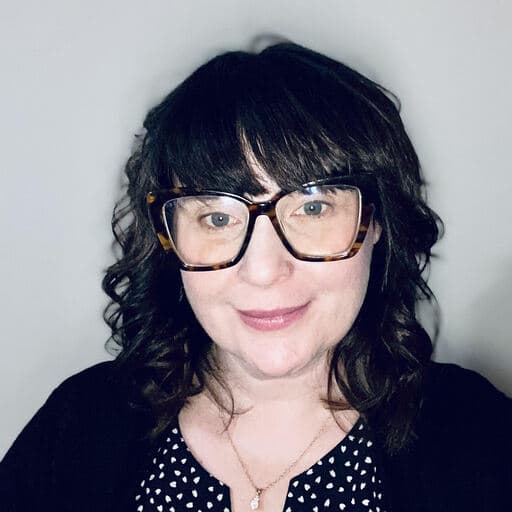 Allison Jones is the Vice President of Marketing at Raintree Systems. In her role, she is responsible for defining, shaping, and leading the company's strategic marketing direction. Allison is also responsible for driving demand generation, brand awareness, pipeline growth, and sales enablement strategies. Before joining Raintree, she was Vice President of Marketing at eMDs, a CompuGroup Medical company. Allison was with the company for eight years, where she built a marketing engine that achieved impressive growth and ROI. She has also held various marketing roles in the printing, publishing, and infosec industries. She has a degree in Political Science from the University of Vermont.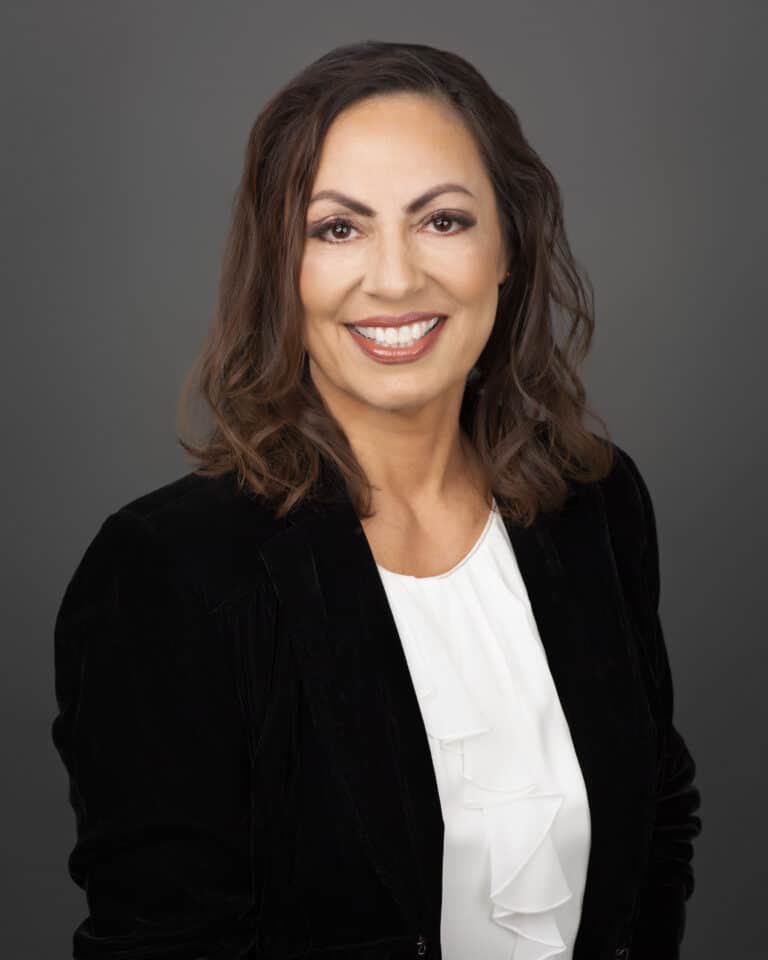 Product Evangelist and Founder
Lorraine Welty is the co-founder and co-owner of Raintree Systems. She has worked in the healthcare industry for over 35 years. She received her Bachelors of Science in Nursing from Biola University. Working as an RN in the NICU at MemorialCare Long Beach Medical Center, she gained industry knowledge and leadership skills. She joined her husband, Richard Welty, in 1990 to work as a co-founder of Raintree Systems, Inc. She assisted in all aspects of company growth, performing sales, support and training. Lorraine worked closely with Richard on a daily basis for over 30 years to listen to clients and provide solutions. She fosters a culture of learning at Raintree by providing education and support to staff and clients. As established by her husband Richard, she continues to drive the principles of Software-as-a-Relationship within the organization. In partnering with Serent Capital, Lorraine participates on the Board of Directors and provides essential insights for maintaining company stability and growth. It is her desire to see the company through the current growth phase from a mom-and-pop organization into an industry-leading, professional corporation.