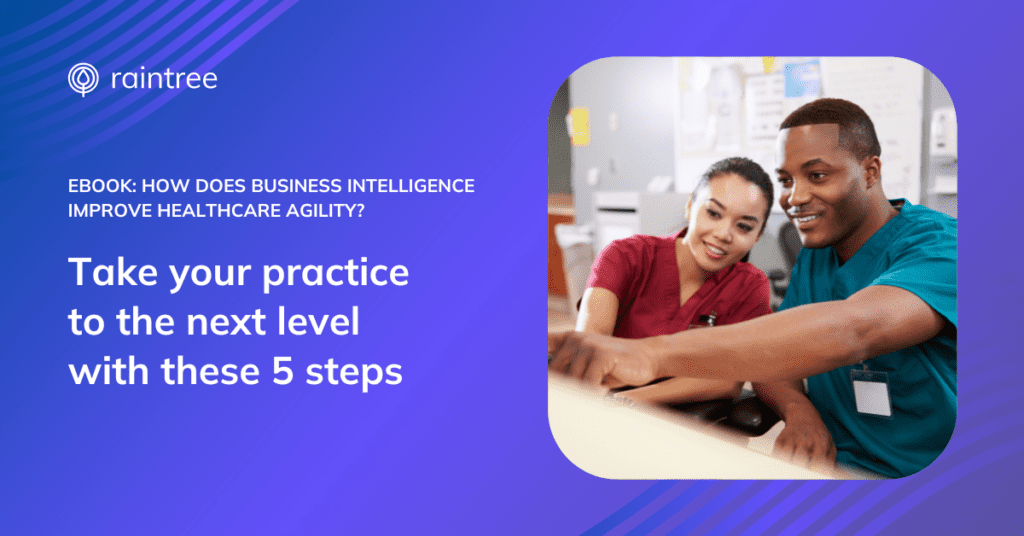 Decisions based on bad or inaccurate information can be problematic in any business scenario. When questionable or inaccurate information forms the basis for decisions for your therapy and rehab practice, the detrimental ramifications can linger far longer than you'd like.
Not to worry! You've discovered the power of analytics that business intelligence (BI) places at your fingertips. 
The Evolution of Business Intelligence in Therapy and Rehab
Business decisions based on bad or inaccurate data are potential problems waiting to happen, but you can avoid these pitfalls with an electronic medical record (EMR) that includes a suite of business intelligence tools. After all, therapists need to be able to access an information infrastructure to help them make the best decisions for their business. That's where BI and healthcare agility come into play.
Let's look at the benefits of healthcare agility and learn why you should leverage analytical tools when making decisions about the future of your therapy and rehab organization.
What Is Healthcare Agility?
Healthcare agility centers around your organization's ability to adapt quickly to contemporary trends and changing conditions. For example, changes in customer needs, shifting competitor responses, and updates to regulatory guidelines can make waves across all aspects of your practice. With the help of well-coordinated BI processes, your organization's agility kicks in to sense coming changes, adjusts to accommodate them, and positions your business to take advantage of unexpected opportunities. 
5 Steps to Improve Healthcare Agility
Ready to take the overall health and success of your practice to the next level? Here are five steps to help you enhance your agility efforts.
1. Ask: Where Do You Want to Be?
The first step is to define your strategic objectives. Take a look at how BI and analytics can leverage data within your rehab and therapy organization to identify problem areas and prioritize needed changes. You can then determine how agility can help your business enact those changes.
2. Identify Your Starting Point
Identify areas in your organization where agility may already exist. Then look at your existing teams and workflows and go over your day-to-day operations to assess what's happening in your organization. Determining where your organization currently stands will allow you to identify your starting point for improvements and changes.
3. Draft a New Model
Create a detailed analysis of the core functions and processes you currently have in place. These are resources you can draw upon if needed when drafting an updated, revised model of your organizational procedures.
4. Recognize What Works
Take advantage of what you learn from BI and agility to refine and increase the use of adaptations. Before instituting a sweeping shift in all teams across the board, make use of existing functionalities that can be applied to other areas, and then further fine-tuned.
5. Adapt Constantly
Be sure to take the time to regularly learn from the insights you gain through the application of BI and agility. Use the data obtained to constantly adapt your procedures to improve all aspects of your organization.
Moving Toward a New Agility Model
As you work your way through these five steps, you'll find yourself methodically going over all the moving parts that make up your therapy and rehab practice. In doing so, you'll find yourself soon reaching a point where the new agility model you're building becomes self-sustaining!
Ready for Data-Driven Decisions?
Are you ready to learn how BI can improve your healthcare agility? Utilizing analytics in your healthcare organization allows for the collection and examination of data that can uncover both existing and prior issues, as well as provide a more efficient way of managing your business.
The Bottom Line…
"Knowledge itself is power." Sir Francis Bacon stated this in his Mediationes Sacrae in 1597. This still holds true in today's complex business world. Inaccurate information, lack of information, or just plain bad information can foster decisions that are detrimental to your healthcare business.
So here's the bottom line: The success of your therapy and rehab practice depends on successful business decisions.
Using analytics to drive your business decisions and processes sets the groundwork for a successful practice that benefits your clients, workers, as well as the medical professionals that make up your clinic. Are you ready to put the power of analytics to work in your business? Unsure of how to proceed?
The solution is simple: Raintree Systems' "Software-as-a-Relationship" is technology-enabled BI software that's personalized to fit your unique healthcare needs. To learn more, read Raintree's eBook: How Does BI Improve Healthcare Agility?