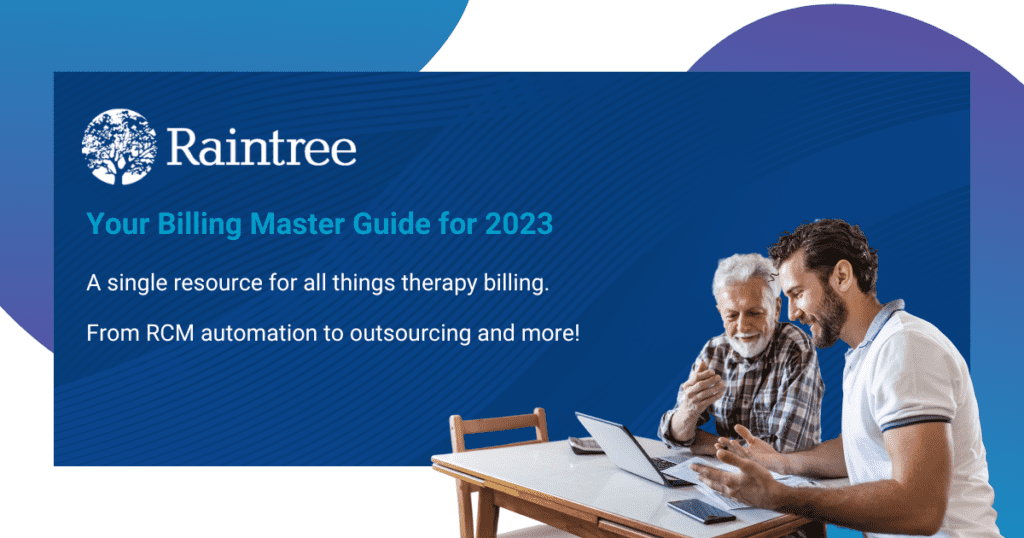 Let's go into the new year armed with the information you need to optimize your revenue cycle management (RCM) and billing processes! While our blog is teeming with information to improve your revenue, we've put together this library of resources that encompasses all of the billing articles we created in 2022 as a handy guide to medical billing software.
Ready to Automate Medical Billing? Let Us Be Your Guide!
Need a walkthrough on how some of these processes work? We've got you covered! From an overview of how automated RCM can benefit your practice to a walkthrough on how automated remittance can streamline your finances, we have the resources you need to make informed decisions about the future of your RCM and billing processes.
What Does Automated RCM Look Like?
If you aren't already taking advantage of a streamlined and automated RCM and billing system, we understand it can be intimidating to make the switch! That's why we've put together this guide to help both patients and providers understand how automation can optimize every step of the patient journey, from patient intake to account receivables management.
Why You Should Outsource Your RCM and Billing
Is your practice showing signs that it's time to update your billing processes? From staffing issues to delayed payments to increased claim denials, our guide is here to help you recognize the impact that in-house billing has on your resources and tackle those pain points with a third-party medical billing service that can improve your financial workflows.
How Raintree's Automated Remittance Can Make a Difference!
Interested in the why? Why does automated remittance work? Why does your practice need this when you already have automated processes? Well, we have your answers! Take a deep dive into how Raintree's process automation further eliminates the need for manual labor, ensuring faster and more accurate payments.
It All Comes Down To Claim Hygiene
Is your practice submitting clean claims? Let's take a closer look at why your claims may be denied and how automated solutions can address those pain points.
How to Reduce Claim Denials
Even if a denied claim is successfully appealed, the payment may be delayed, it may not even be for the full amount, and ultimately costs your practice time and resources. So how can your organization increase the number of clean claims which boosts timely and accurate payments? Check out the top three reasons for claim denials and how Raintree's automated processes can help prevent them!
Maximizing Therapy Billing Reimbursements
From automated tools to help monitor the status of your submitted claims to strategies that will boost payment collection rates, Raintree's RCM and billing tools offer a myriad of solutions that can improve your cash flow.
Automated Medical Billing Tools for Providers
Automation is the name of the game, and Raintree can give you all the RCM and billing tools you need to win! From coding and claim scrubbing to authorization and underpayment detection, our platform delivers automation that streamlines your billing processes and ensures that your practice is getting the most from your submitted claims. Here are 5 software solutions that can benefit your practice!
Improving Patient Payment Rates
Struggling with gathering payment from your patients? Payment collection can be one of the biggest stressors for your billing department, resulting in higher turnover rates, unhappy patients, and delayed payments that need to be sold off to a third-party collection service. Here are 7 different ways that your practice management software can help increase reimbursement rates, keep your staff happy, and deliver more positive patient experiences.
Tackling Medicare Specifics
Sometimes the hardest part of operating a successful practice is keeping track of how to properly bill for services! Federal payers, like Medicaid, often have stringent regulations to adhere to. Here are some tips and tricks to make sure that your healthcare organization is abiding by the guidelines set by CMS#.
Downloadable Infographic for Remote Therapeutic Monitoring
You may have some burning questions about the newly introduced remote therapeutic monitoring (RTM) codes – and so did we! That's why we put together this downloadable infographic to address the most frequently asked questions concerning RTM.
Billing Differences Between Group Therapy and Individual Therapy
If your practice offers both group therapy and individual therapy options to Medicare beneficiaries, it's essential that you and your billing staff recognize the differences so that Medicare can accurately reimburse you in a timely manner. Check out definitions, billing examples, and more in our blog post!
You Don't Need to Tiptoe Around Medicare Thresholds! Here's Why…
Many providers give Medicare thresholds for outpatient therapy a wide berth, and for good reason! Not understanding how to utilize the KX modifier or understanding when it's okay to surpass the threshold can attract an unwanted audit, which is a whole other can of worms. On the flip side, by staying away from these thresholds your practice is also missing out on potential revenue, not to mention your patients that are missing out on medically necessary treatment! Read more to find out how you can take full advantage of the thresholds in place.
Take Advantage of Raintree's Automated RCM and Billing Technology in 2023!
Raintree is dedicated to providing therapists with every resource they need to operate a successful practice. Our interoperable RCM and billing platform integrates seamlessly with other software, offering your practice the unique opportunity to have a perfectly tailored practice management solution. Why? Because we believe that every therapy and rehab practice should have the ability to deliver quality care in the way that suits the providers and patients best!
Resolve to improve your billing processes in the new year! Schedule a discovery call with one of our experts today.