DON'T LET YOUR TECHNOLOGY LIMIT YOU!
According to Gartner Research, "By 2024, low code technology will be responsible for more than 65% of application development activity". This means unlimited opportunities for growth.
Simplified! Personalized!
While healthcare interoperability is best achieved with minimal dependency on custom interfaces or data exchange, for us, vendor portability, reliable development environments and secure API access are just as important in how we facilitate Software-as-a-Relationship™. 
With our Low Code Application Platform (LCAP), our scalable enterprise usage solutions offer flexible functionality through a proven collection of configurable tools, workflows and features that allow users to easily define and build customized application logic. 
Your Business Profits Faster
As the healthcare industry continues to evolve, so should the way you employ the use of technologies in support of your business. Whether you are a specialty practice, physician group, healthcare IT vendor, consultant, investor or private equity firm, our Low-Code Application Platform (LCAP) helps accelerate development of essential applications and process workflow logic while also enabling developers to custom configure as well as re-purpose existing and proven technology that meet your business' unique needs.
Screen and Form Builder
Data Decoder & Aggregator
Flexible, Responsive Web Design
FHIR, ANSI, HL7, COLD, and other methods
Advanced ETL Tools, Business Intelligence & Analytics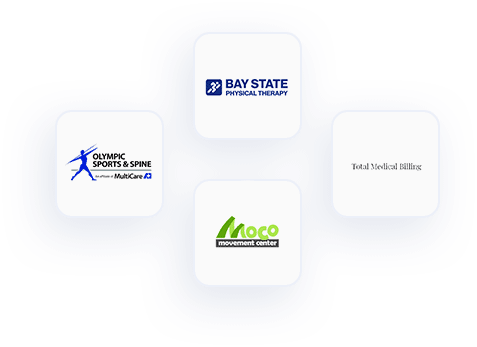 By Far the Most User Friendly
"We currently work with 4 different medical software and Raintree is by far the most user-friendly. The staff is very polite and knowledgeable."
Flexible and Customizable
We love how friendly and engaged the engineers and support staff are. I also love how flexible and customizable the system is. Our practice operates differently from others and it is so nice to be able to make the system our own.
Flexible Product
Raintree's staff is very responsive and knowledgable and they truly want to listen to their customers. They have a flexible product and do not seem to settle for a one-size-fits-all approach.
Streamlined Single Platform
"Raintree's unified EHR/Practice management solution enables us to streamline one platform that handles all our needs in terms of billing, collections, and patient intake. Additionally, our collections per visit have increased and our arrival rates have improved.
Using industry-proven technology currently deployed, our open white-box tool-set gives you the building blocks to enhance, extend or create something completely new. This level of flexibility is required to be nimble and to maximize the investments you have already made. We extend the capabilities we have for the advancement of your business in a multitude of ways and would love to learn more about your thoughts, vision and plan. Contact us today!
White Label, Vertical Commercialization
Your business model and plan, powered by our technology.
Joint Venture or Partnership
We join you in the business venture as your technology partner/investor.
Technology Licensing
Strategic use of some or all technologies in an exclusive, proprietary way.
From industry news to insider product updates, we post twice weekly, so stay tuned!