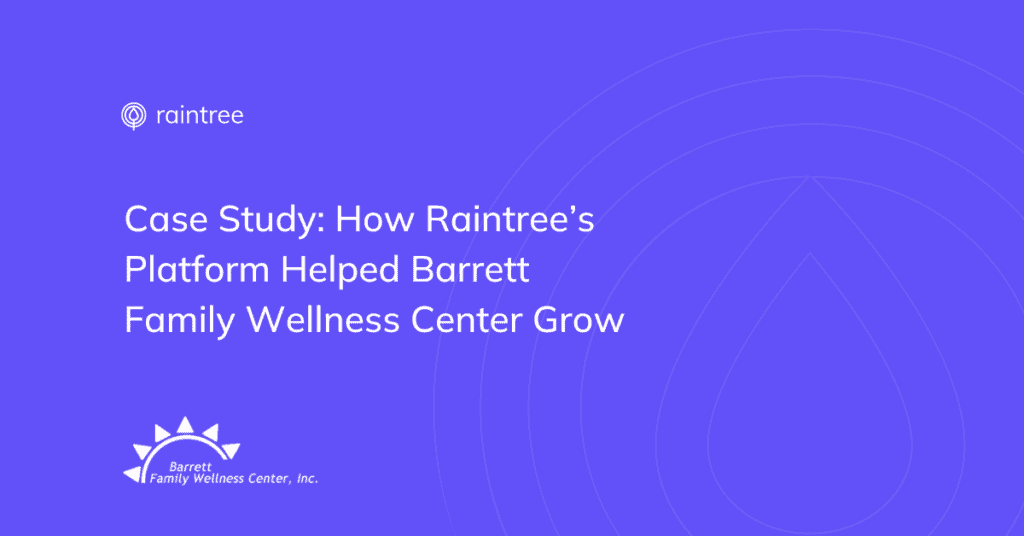 Barrett Family Wellness Center (BFWC) is a community-based pediatric occupational and
speech therapy facility located in Southborough, Mass. dedicated to enhancing the health and
wellness of children and their families. BFWC was founded in 2000 by occupational therapist
Phyllis Barrett and her son-in-law, Ian Nolan, and her daughter, Nicole Nolan. Phyllis had been
providing pediatric occupational therapy services through schools since 1980 and recognized
the need for an outpatient clinic.

The facility today is run by Ian and Nicole Nolan. BFWC currently employs 10 speech therapists
and 10 occupational therapists and offers a full range of occupational and speech therapy
programs to address developmental problems in children, including those with autism and
Asperger's Syndrome, attention deficit hyperactive disorder (ADHD), mobility disabilities,
nonverbal learning disability, speech sound disorders, and motor planning disorders.
The organization's collaborative and holistic approach is designed around treating children and
educating parents and families to help them better understand their child's behaviors and
needs and how to extend the therapy from the center into their home.

The Challenge

BFWC had been using software from DB Consultants for notes, scheduling and tracking
authorizations. However, it also used another third party to handle billing. Having client
information on multiple platforms that have no way to communicate created administrative
inefficiencies for BFWC that was impacting efficiency and disrupting the revenue cycle.
"It was hard to have two systems," said Nicole Nolan. "I wanted an all-in-one revenue cycle
management (RCM) platform where all the information we need is in one system. That way I
wouldn't have to worry about making any mistakes transferring data to the billing company
system. And it would be one less thing for me to do every day."
Cost was another consideration, she said. "We have some therapists who work one day a week
and see three clients, then we have other part-timers who see 20 clients a week," Nolan said.
"The cost per user of a separate billing system just wasn't making sense to us."

The Raintree Solution for Barrett Family Wellness Center

After researching several RCM vendors, Nolan in early 2016 chose Raintree Systems, a leading
provider of software solutions for the therapy and rehabilitation industry. In addition to RCM
software, Raintree offers solutions for electronic health records (EHR) including patient
engagement, scheduling, billing, and practice management. The company's products and
support help simplify therapist workflows, empower patient engagement, and streamline billing
and collections.
Raintree's digital healthcare platform is configurable for therapy and rehab providers, including
physical therapy, occupational therapy, speech therapy, pediatric therapy, and applied
behavioral analysis. The company's automated RCM and billing system increases efficiency to
ensure a revenue stream uninterrupted by slow processes and human error. The platform's
flexibility and scalability make it ideal for practices with multiple pay structures, such as a mix of
part-time and full-time therapists.
An intuitive patient portal and user-friendly patient engagement platform (Connect™) enables
patients to schedule appointments, manage online payments, and interact with therapists via
the communications channel of their choice (email, text, etc.). Rehab and therapy practices can
use these patient engagement tools to streamline digital intake and provide follow-up
instructions.
For therapists and speech-language pathologists, Raintree's platform provides an easy-to-use
interface that makes note-taking simple and allows them to focus on their patients rather than
getting bogged down with technology. Further, Raintree's integrated platform enables
therapists to view and share notes remotely, reducing the need to use paper and providing a
way to organize valuable information.

The Raintree Results

"BFWC has grown a lot since 2016 and Raintree has made things much easier than they would
have been when we had multiple systems," Nolan said. "It tracks all aspects of our business –
authorizations, visits, income and expenses – and greatly reduces human error."
Raintree's platform has saved money for BFWC through increased efficiency. "Raintree helps
our therapists complete evaluations in less time," Nolan said. "The evaluations are emailed to
patients who fill them out, so they're already in the Raintree system. When the therapist and
patient meet for the first time, they can go over the patient's medical history together, only
adding in additional information when necessary. And when patients complete their paperwork
ahead of time, the therapist can read over their history prior to the patient coming."
Another way Raintree saves time and reduces costs for BFWC is note-taking, which can be a
burdensome job for a busy therapist due to the level of detail necessary. Therapists are
required to conduct an in-depth assessment after every appointment regarding exercises,
number of reps, notating any struggles or improvements in addition to recording
measurements.
Shortcuts and features in the Raintree platform, along with an uncluttered and well-organized
interface, help therapists save time transferring information and adding notes to a patient's
chart. Easing this burden has made it easier for BFWC to retain therapists, Nolan said.
"When it becomes too hard for therapists to take notes, and they're not even getting paid for it,
there's not much incentive for them to stay," she said. "But the Cliffs Notes format of the
Raintree note-taking interface removes that disincentive and can even be used to recruit new
therapists."
The Raintree platform also provides valuable information for BFWC therapists and operations.
Therapists are able to take a deeper look at their caseload, including cancellations, patients
who may have fallen off, which patients are adhering to their medications, and more. Enabling
therapists to access this information gives them a better idea of how a patient's treatment is
working.
Critically, Raintree also has made it easier for BFWC to manage and measure its revenue cycle.
The organization is able to submit bills faster and easier through eStatements. In addition, the
Raintree platform allows BFWC to securely save patients' credit card information, making it
easier for patients to make payments at the time of service.
"Billing was difficult with the old system," Nolan said. "Raintree initiated a complete overhaul of
our billing department and got us on the right track. Now our billing team members are in
constant communication, so they're more efficient."

Final thoughts
Moving to the Raintree platform in 2016 coincided with a period of growth for BFWC, growth
that would have been harder to achieve with the organization's old, multisystem infrastructure
supporting clinical, administrative and RCM activities.
"We were looking for something more sophisticated that was proven to do what it was
supposed to do," Nolan said. "Raintree's technology has been a game-changer in helping us to
streamline billing, processes, scheduling, and other essential activities. We are in a great place
because of Raintree. I would highly recommend the Raintree platform."