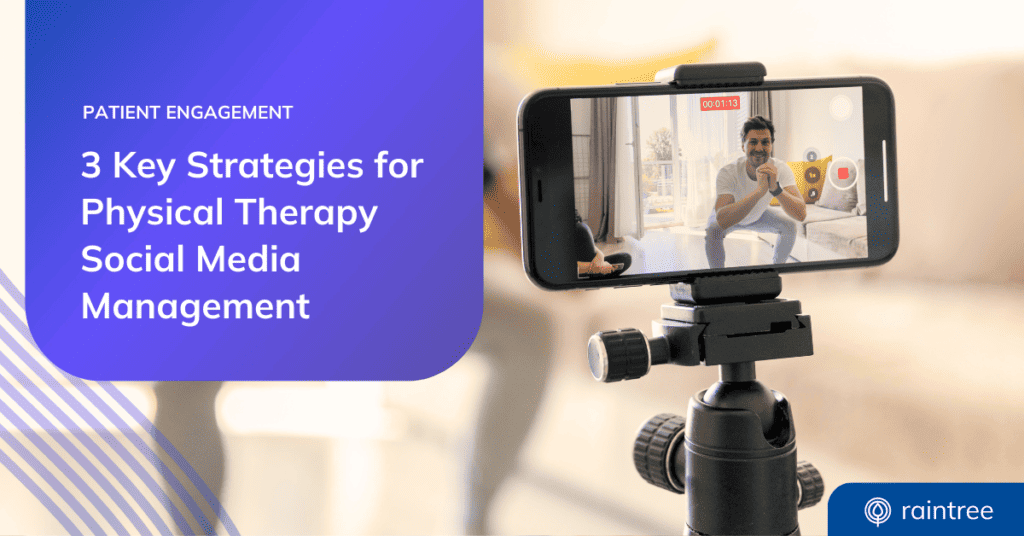 You know it. We know it. Social media marketing is an essential tool for businesses of all sizes, from small businesses to practices that span across the country. With ever-increasing competition in healthcare, providers are asking: How do I get more patients on social media?
It's easy to tell when a brand is winning the game when it comes to their social content. They're always on-trend and highly engaged with their audiences, hitting the right balance of personality and professionalism. It's easy to observe from the outside – but much harder to identify the strategies at play.
It's time to create your digital game plan. Here, we'll explore three effective physical therapy social media management strategies you can implement right away to increase patient engagement and improve your practice's overall online presence.
1. Find Your People: Social Media Platforms for Rehab and Therapy Practices
Engaging with patients beyond the clinic doors is crucial for physical therapy practices. As we know, social media can keep your business at the top of patients' minds. However, it can be challenging to know which platform will be most effective.
Define (and Find) Your Audience Online
There's a time and place for shouting into the void. But when you're investing time and resources into creating a social media strategy for your practice, you want to make sure you have an audience. Here are a few steps that will set you in the right direction:
Understand your goals. Who are you trying to reach? Injured college athletes, elders with mobility challenges, or parents with children in need of treatment; they'll all use social media differently.
Put your physical therapy software to work. You should be able to easily pull reports that will give insight into the patient demographics at your practice.
Locate your audience online. Compare your patient information against the demographics for popular platforms, to identify where you're most likely to succeed at your goals.
Invite patients to follow you. Your social media pages should be easily accessible on your practice website. You can even use patient engagement tools and email marketing campaigns to promote your accounts.
Which Social Media Platforms Should Your Practice Use?
Social platforms are broadly distinguished by their most popular content. Understanding content best practices for each platform can help define your strategy and build brand awareness.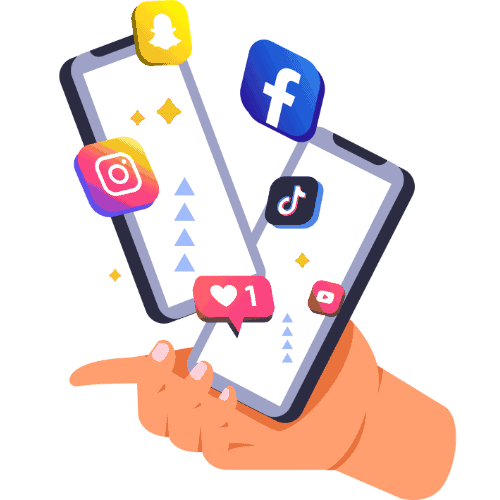 Instagram was once known as the photo-sharing app, but has since begun to prioritize disappearing content (Stories, which only last for 24 hours) and short form video (Reels).
These content types were popularized on Snapchat and TikTok–two platforms that have grown steadily among younger audiences–and are home to many viral trends and challenges.
Meanwhile, Youtube is the place for medium-to-long form content and live streaming.
For businesses, Linkedin or Twitter are ideal spaces to promote thought leadership, meet colleagues in the therapy industry, and share the occasional meme.
And, finally, you'll be hard-pressed to meet someone who doesn't have an account on Facebook, the most popular social network. There, all types of content can be found and shared privately or in groups.
The list could go on, of course. Reddit, Pinterest, Discord, and various social media sites have their own perks and quirks.
Reaching your target audience with your social media accounts will take time. But it's worth it. Prioritizing your patients' preferred platforms (say that five times fast!) is a proven strategy that will help you on your way.

2. Reach New Audiences: Make Engaging Content with Today's Social Media Trends
Once you've made sure your practice has a social media presence on the right platforms, it's time to focus on content, content, content! Effective social media marketing strategies should foster loyal and engaged relationships with patients, so your practice can thrive in today's highly competitive market.
Patient Education, Meet "Edutainment"
Patients are more likely to follow a physical therapy practice on social media if they can find valuable information related to their health and wellness needs, such as exercise tips or injury prevention advice. In fact, one in ten Americans use social media to learn about their health. This creates the perfect opportunity for your physical therapists to educate and entertain at the same time. Hence, "edutainment!" This strategy was listed by Sprout Social as the #1 social media trend to know in 2023. By providing informative content, you establish credibility and trust with patients, which can lead them to choose your services when they need physical therapy.
Get Real with Video Content
Even if you're not keeping up with current social media trends, it's probably not surprising that video is priceless. In fact, it may make up as much as 82% of content published online in 2023. So what is it good for? Video content can benefit your social media strategy for physical therapy by:
Giving prospective patients a peek behind-the-scenes. For patients who have never been to a PT appointment, video can demystify the process.
Highlighting success stories. There's nothing better than celebrating wins with your patients! (Note: Your social media policy should include a photo and video release form. Patient privacy and HIPAA compliance are important!)
Educating patients and proving your expertise. Remember "edutainment!" Learning about home exercises can be fun for everyone involved!
Featuring the fun personalities on your team. Hint: This is also a great way to engage your employees.
Expanding your reach. Video content on platforms like YouTube are discoverable on search engines like Google.
Using trends effectively can help create a personal connection between potential patients and the practice, leading them closer towards choosing it for their physical therapy needs.

3. Establish Trust: Reviews and Interaction in Physical Therapy Social Media Management
Social media isn't all about new content. It's also about community. How your practice responds to reviews and interacts with other users can help build trust in your brand. In healthcare, word-of-mouth marketing is incredibly important for practice reputation management. Social media is the perfect place to begin attracting new patients and interacting with existing ones.
Responding to Patient Feedback and Public Reviews
We all know the sting of a one-star review. When a poor patient experience makes its way to Facebook or other social media, it's important to respond quickly and thoughtfully – or risk escalating the issue. Publicly responding to reviews demonstrates your practice's commitment to addressing concerns and providing a great experience.
Now you're probably wondering: How do we get more five-star reviews? Just because patients have a good (or even great) experience, doesn't mean they'll take the initiative to write about it.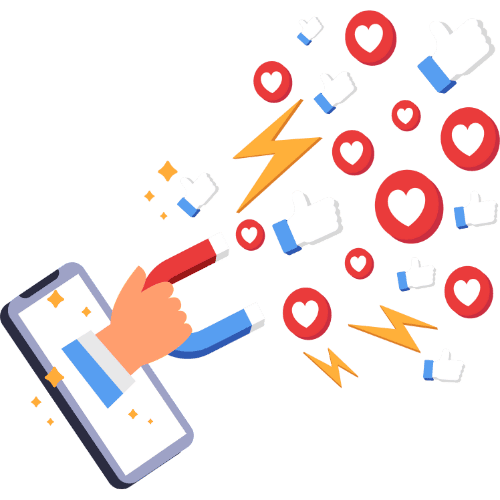 That's where your patient engagement technology can enhance your social strategies. With Raintree Connect, for example, you can collect NPS data and automatically trigger emails to your highest scoring respondents, requesting a review on your chosen platform(s). Don't forget to respond with thanks when they follow through!
For both positive and negative reviews, it's a great idea to have a customer service strategy in place, so that your brand's responses are efficient and consistent.
Creating Community on Social Media
Your social media strategy should include a plan to interact with your followers and even other brands.
When someone comments on your Instagram post, for example, take a moment to reply. Encouraging dialogue is a great way to create a sense of community. The personal touches make all the difference! Engaged followers are more likely to share referrals to friends and family members who need PT services more quickly than those who feel disconnected from your brand.
Note: Again, HIPAA compliance is important. You should communicate in a way that doesn't confirm patient-provider relationships or reveal any personal health information.
Additionally, you should think about how your brand interacts with other branded accounts. Sharing content from affiliates, thought leadership from the practice owner, and other branded accounts can strengthen industry relationships or local ties.
Related Posts:
Build out your digital marketing plan with Raintree. Our Connect patient engagement platform can accelerate your physical therapy marketing efforts with automated engagement campaigns and marketing tools built to optimize your practice's online presence. Request a demo today!