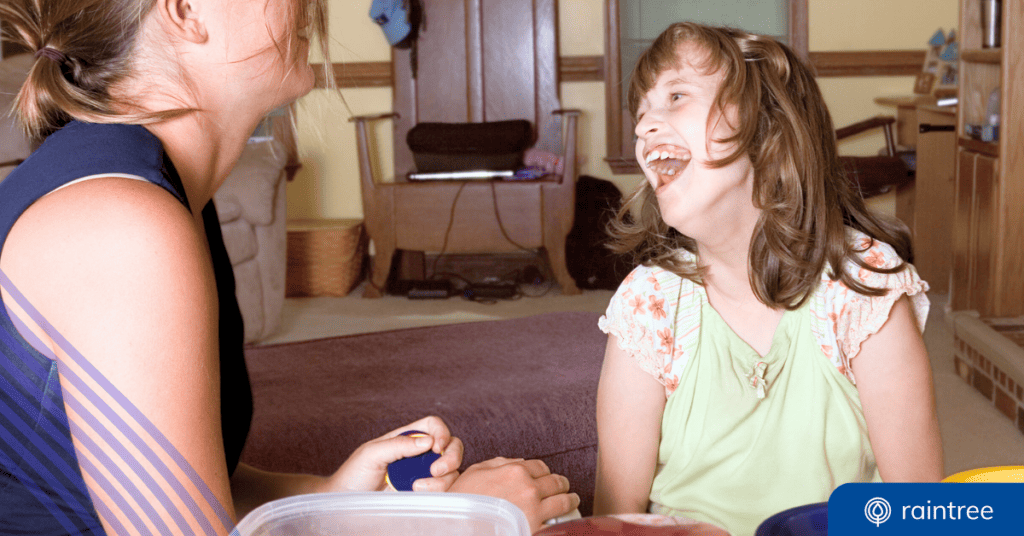 Often known as a difficult form of therapy, there has been a lack of electronic health record (EHR) systems and digital tools that truly meet the needs of applied behavior analysis (ABA) therapists. A large contributing factor to this is their complex treatment plans that are often based on data that could be considered objective, making patient progress a struggle to analyze and track.
Whether it be leveraging telehealth or reaping the benefits of automation, the key feature of any ABA therapy EMR is its ability to collect data that can be used to not only monitor patient progress but help therapists gain a deeper understanding of which treatment methods are effective. Without efficient, secure, and engaging data collection capabilities, ABA providers may struggle to deliver quality patient care as well as miss out on opportunities for optimized workflows, interactive reporting, and more!
What Are Some Essential Features in ABA Software Programs?
Since ABA and behavioral health rely heavily on customized plans of care, sometimes treatment can be complex, so the software that therapists use should be anything but! Therapists looking for an ABA data collection tool should consider these three criteria to guarantee that the practice management system they choose is truly benefiting their ABA clinic:
Usability: Is your ABA practice management software designed to be convenient and accessible?
Integration: Does your software sync with your EMR and offer total ABA practice management?
Billing: Do you have access to ABA billing solutions that ensure faster collections and more accurate claims?
Let's take a look at these features in more depth…
1. ABA EMR Features: Usability
Is Your ABA Data Collection Software Convenient and Accessible?
It's not uncommon that applied behavior analysis therapists don't simply operate out of an office. The very nature of this form of therapy requires highly adaptable professionals, which is why a mobile-compliant data collection app is not only easy to navigate, but it offers critical features that can optimize workflows on the go!
It doesn't matter if treatment takes place at the clinic, in school, or even at home, Raintree's ABA data collection platform is designed to function in any location. With online or offline data collection capabilities, our solution for ABA therapy offers efficiency tools such as voice-to-text for therapists who need to prioritize their patients over typing, a stopwatch and timer to track patient task completion, as well as easy-to-view tabs to track different types of behavior data without crossing any wires.
2. ABA EMR Features: Integration
Does Your ABA Software Solution Sync With Your Practice Management Platform?
A major concern of an app that offers electronic ABA data collection is its ability to sync with other software systems – and understandably so! Without the ability to update patient records and document task analysis wherever the environment is, there can be a significant disconnect that may impact the quality of care the patient receives.
From daily notes to parent or guardian signatures to timecard data, a simple sign-in to Raintree's EMR for ABA is all a therapist needs to protect their hard work, seamlessly combining practice management and data collection.
3. ABA EMR Features: Billing
Can Your EMR Ensure Quick And Accurate Billing?
Due to the highly mobile nature of ABA treatment, applied behavior analysis therapists are more likely than others to have non-traditional payment models and complicated medical codes to navigate. So making sure that reimbursement is not only accurate but timely, is a massive plus for providers who already have their plates full!
In fact, Raintree's automated claim scrubbing and coding edits are designed to reduce claim errors even before submission, eliminating the time-consuming hassle of appealing and resubmitting. Raintree's revenue cycle management tools track your submitted claims, monitor and verify the clean claim status every step of the way – guaranteeing improved collections, reduced payment lag, and more!
Top EMR For Applied Behavior Analysis: Raintree Systems
Here at Raintree, we pride ourselves in delivering applied behavioral analysis therapists with the unique tools they need to easily deliver quality behavioral healthcare as well as balance the administrative side of things with our practice management tools.
From optimized clinical documentation and streamlined RCM tools to improved reporting capabilities and patient outcomes, Raintree's award-winning solutions work hard to improve every aspect of your therapy and rehab practice!
Interested in how Raintree's cloud-based practice management solution can meet the needs of your ABA therapy clinic? Schedule a discovery call or free demo today!