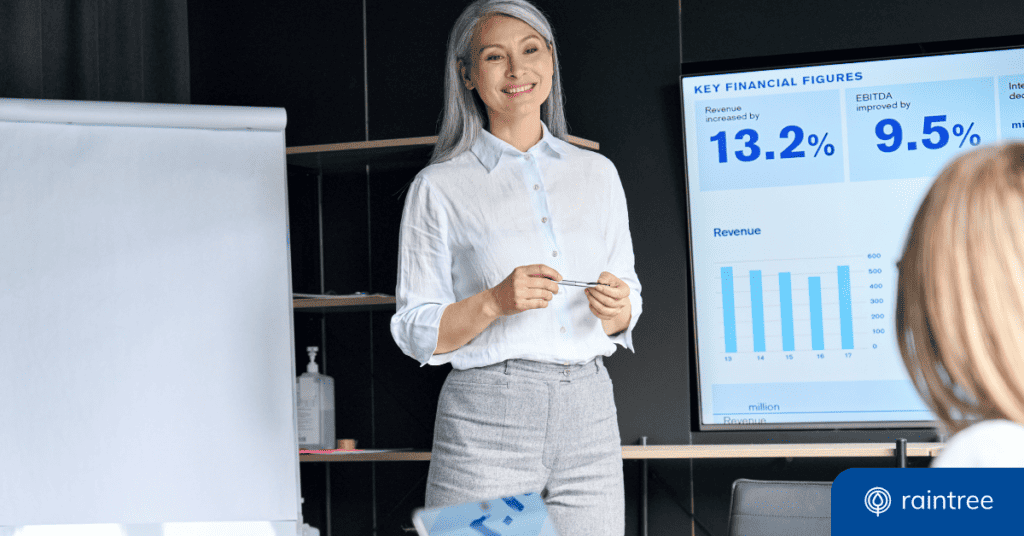 As the owner of a rehabilitation therapy practice, you've invested countless hours, energy, and resources into growing your business. However, there may come a time when you need to move on to the next chapter. 
Whether you're retiring, moving, or looking for a change, choosing to sell your practice is a major decision that requires in-depth analysis on multiple levels, from personal circumstances to market trends. Identifying the right time to sell can maximize your return on investment and enable a smooth transition. 
Read on to identify the four factors that'll help you prepare to sell and make your decision with confidence.
1. Understanding the Value of Your Practice
The more profitable a clinic is, the more valuable it is. However, there's more to a successful practice than revenue.
Profitability alone can be an imprecise metric when considering the big picture. That's why business owners and CEOs track several valuation factors to help determine your business valuation, or economic worth. Essential indicators include client base, revenue, net income, assets, and reputation.
When selling an outpatient physical therapy practice, remember that buyers and their financial teams will assess your practice's economic fitness. Gauging the financial health of a business draws upon a variety of metrics. Two methods buyers can use for practice valuation are free cash flow (FCF) and earnings before interest, taxes, depreciation, and amortization (EBITDA).

FCF refers to the funds remaining after accounting for operating expenses and capital expenditures. This metric tends to reveal a practice's accurate valuation. There are two standard methods for calculating FCF: the revenue approach and the net profit approach.
FCF = Total Revenue – Operating Expenses – Capital Expenditure

FCF = Net Profit After Costs and Taxes + Non-cash Items – Capital Expenditure
EBITDA cancels out variables by evaluating profits notwithstanding taxes or depreciation. So, it makes an excellent way to compare different companies. There are a couple of ways to calculate EBITDA, starting with net income or operating income. The basic formulas can look like:
EBITDA = Net Income + Interest + Taxes + Depreciation + Amortization

EBITDA = Operating Income + Depreciation + Amortization
2. Goals and Personal Readiness
Let's be honest: Selling an outpatient physical therapy practice isn't just a transaction. It can be quite personal.
For one thing, the decision to sell may be driven by aspects of your private life. For example, you might be making a plan to retire or going through significant life changes.
And even if you're ready to move on, it doesn't mean you're only looking at the final sale price. After all, many private practice owners began as physical therapists, and built their businesses and teams from the ground up. It's natural to spend time finding a buyer who understands the mission, culture, patient base, and professional community that they'll inherit.
If you've never sold a business before, it can feel overwhelming. So, when you do consider selling, start by clarifying your goals. Why are you considering this change?
Three possible scenarios could include:
After years of hard work and dedication, you've earned your retirement. Financial and emotional readiness means a smooth career exit. Consider how much, if at all, you want to stay involved in the practice in the future. Bringing on a partner and slowly transitioning leadership responsibility is something some owners find satisfying. 
You love the work, but the pressures of owning a PT practice have led to burnout. Pause, take a breath, and consider all your options. Look for ways to delegate responsibility or create more efficient operations. For instance, you could promote internally or bring in new leadership roles. Likewise, choosing a specialized, all-in-one practice management and EHR platform can 

relieve stress at all levels of the organization by streamlining daily workflows.

The market is heating up, and you have a few purchase inquiries on the table. Deciding when to sell your practice is challenging, especially after investing time and energy. You may feel like you need more time, but savvy business owners know when a deal is too good to pass up. 
3. Current Market Conditions
No matter your reason for seeking an exit from your practice, it's important to consider the current pulse of the market. In a recent episode of the Therapy Matters podcast, John Caselli, a principal at Serent Capital, offers keen insight into investment activity in the PT space. He outlines four fundamental questions to consider before selling any business: 
How much money will I make?

What will happen to my patients?

What will happen to my employees?

What will happen to me?
As John explained in the podcast, "If you can answer those four, you'll come to an answer [to] 'What type of investor I would like?'"
For instance, physical therapy mergers and acquisitions (M&A) can be a straightforward path. "There's a bunch of really good large practice chains out there that have tremendous care and that you can be a part of." Some of these may include friendly competitors and colleagues who understand your business and its stake in the local market.
On the other hand, your options when joining a financial sponsor are contingent upon your practice's scale and growth potential. Private equity investors are looking for specific minimum revenue or profitability floors. John advises that when deciding between "selling to a strategic or selling to a financial sponsor, you first have to ask yourself, am I a viable candidate for either, really?"
You've built a strong company culture because you care about your patients and staff. Unfortunately, a merge or change in leadership can lead to a shift in the vision and values of the practice. Cultural misalignment can lead to staff turnover, client attrition, and revenue loss. So, finding an investor who understands your ethos and patient-centric approach is crucial. 
Prior to a potential deal, the seller and buyer must clearly define the mission priorities, client expectations, therapist caseload, and general workflows. Finding the right cultural fit will amplify revenue retention and growth while bolstering long-term success. Ultimately, it's up to you to select a buyer and determine if their values align with yours.
Individual physical therapist seeking to own a practice
Small to mid-size practices looking to grow
Large single- or multi-specialty groups looking to expand into new regions or service offerings
Private equity firms (PE)
Hospital or healthcare systems
Fortunately, the growing range of healthcare groups and private equity firms present opportunities when choosing a buyer. For example, prominent brands may expect your practice to conform to their model. Whereas fragmented investors may let the practice continue more or less the same. Why change what's already working?
As a seller, deciding what you're most comfortable with in the acquisition process is up to you. Of course, you don't have to go it alone. Some leaders share the effort of navigating the open market by using an advisor or working with a broker.
Before You Sell Your Physical Therapy Practice
After all the time, energy, and resources you've put into business ownership, you want to find the right buyer and the right moment to sell your physical therapy practice. Start with an in-depth analysis of valuation, personal goals, market conditions, and buyer availability. When you're clear on the value of your practice and your reasons for selling, you can identify where your practice fits within the industry at large. 
A financially healthy practice maximizes your return on investment when you decide it's the best time to sell. By leveraging an all-in-one EHR and practice management platform for rehabilitation therapy, like Raintree, you can enhance your practice's efficiency, improve its financial performance, and increase its attractiveness to potential buyers. Let's talk about it!