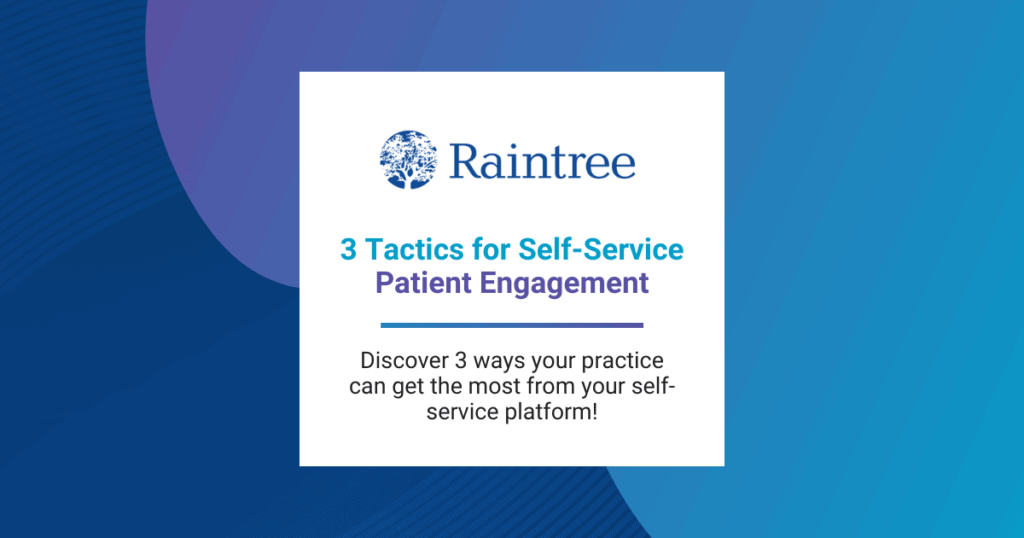 Now that so many new features and functionalities have been standardized, such as self-scheduling or virtual payment options, a self-service patient engagement platform that offers personalized digital experiences can clearly stand apart from the rest. However, in order to stay ahead of these evolving standards, you've got to find the perfect software that meets a majority of your patients' wants and all of your practice's needs.
That's why we've compiled a list of three things that your therapy and rehab practice should consider if you want to successfully employ the right self-service patient engagement technology.
User experience
Behavioral data
Automated follow-up
What is User Experience?
Simply put, user experience (UX) is every interaction a user makes with a digital product or service. Ideally, the sum of these interactions should create a positive experience for the user as they should be able to accomplish their goals with minimum frustration and optimal efficiency. For therapy and rehab practices, user experience often refers to how a patient interacts with the digital tools provided to them, such as a patient portal with self-service functionality.
What Does Better UX Mean for Self-Service Patient Engagement?
While the user experience is an important element in every step of the patient's journey, it starts with patient registration and verification. But as simple as logging in seems, adoption rates can suffer from these common reasons a patient may not register:
An outdated interface that is difficult to navigate
The registration process is confusing or unclear
A technical issue, such as a button not performing the correct function
Even though all of these issues can be resolved with a phone call or from direct interference with your therapy practice, the inconvenience of not being able to do it themselves has already negatively impacted the patient's user experience. 
So how can this be avoided? Here are three rules to UX that every practice should keep in mind to mitigate any issues.
Efficiency: Self-service software needs to be simple and intuitive – the less clicks, the better. Because if a patient does become frustrated, they are less likely to complete tasks and more likely to avoid further engagement with your therapy practice. That's why every process, from scheduling an appointment to viewing an E-Statement, should be straightforward and follow patterns that can be easily replicated across the platform's universal functionality.
Usefulness: When a patient logs into their patient portal, they should be able to effectively assess and complete their goals in one comprehensive format. If a patient portal only offers the bare minimum of features, or vice-versa, confuses users with a clutter of too much information, patients may not be best equipped or motivated to participate in their own healthcare. So again, with usability in mind, it's important to offer digestible, relevant options rather than a massive index of superfluous functionality.
Scalability: With the nature of ever-evolving technology paired with a rapidly expanding business, every therapy and rehab practice needs to future-proof their digital tools. After all, a patient portal that functions well today may become archaic within a year. This ties back into the criticality of leveraging efficient self-service tools that have flexible, yet intuitive functionality – not only appealing to patient expectations but allowing room for growing pains as well.
By keeping these three aspects in mind, it's possible to develop self-service tools that increase adoption rates and improve patient experiences overall.
How Can Gathering Behavioral Data Impact Engagement?
Alongside using UX to create a user-friendly and intuitive platform, self-service tools are the perfect way to gather data that can be used to further personalize patient experiences. In fact, studies show that 90% of consumers are willing to provide personal data in exchange for easier digital experiences and 72% of consumers stated that they will only engage with personalized messaging.
With these numbers showing an overwhelming desire for personalized virtual experiences, data gathered through self-service tools could potentially be used to further customize patient portals. By offering settings for patients to configure their communication preferences as well as additional forms and surveys that allow patients to clarify the type of information they'd like to receive, business intelligence tools can help analyze and sort users into groups based on common replies. For example, a patient who has only ever used self-service tools to look at their lab results may be sorted into a patient group that is texted or emailed a direct link to their results as soon as they become available. The possibilities are endless!
For a more in-depth look at how data can be used to create meaningful, targeted messaging and patient campaigns, check out our previous blog post here.
The Role of Automated Follow-Up
Hand-in-hand with UX and personalized experiences comes follow-up care. These features hide behind the scenes, but still play a massive part in self-service software and how frequently patients interact with the digital tools they're provided.
So much so, that 70% of patients expect a provider follow-up within 48 hours of their appointment! It's in that window that you have the perfect opportunity to establish and solidify a bond with the patient as well as reinforce the capabilities of self-service tools by directing them back to the patient portal for additional services. Although, these days, 48 hours goes a lot farther than it used to!
In the past, creating a bond with a patient often required a lot of physical and emotional bandwidth, with rushed phone calls going out within two days' time to ensure that patients were cared for or understood the next steps in their plan of care. Now with the advent of telehealth and automated messaging, patients are more engaged than ever before with customized, relevant information delivered directly to their phone or inbox, all with the click of a button. 
Raintree's Practice Management = More Authentic Patient Engagement
With the continued push and preference for personalized healthcare, therapy and rehab practices that utilize self-service patient engagement are more likely to see increased patient proactivity, improved client retention, as well as reduced operational inefficiencies!
From elevated patient engagement to automated billing tools to scalable business intelligence, Raintree's EMR is designed with therapists and patients in mind. Plus, with the power of Connect and the most complete patient portal available for therapy and rehab, you'll be able to empower self-service engagement while also fostering valuable patient relationships. 

Check out the full scope of Raintree's capabilities and schedule a free discovery call with us today.